2015 Sutherlin Woofstock Festival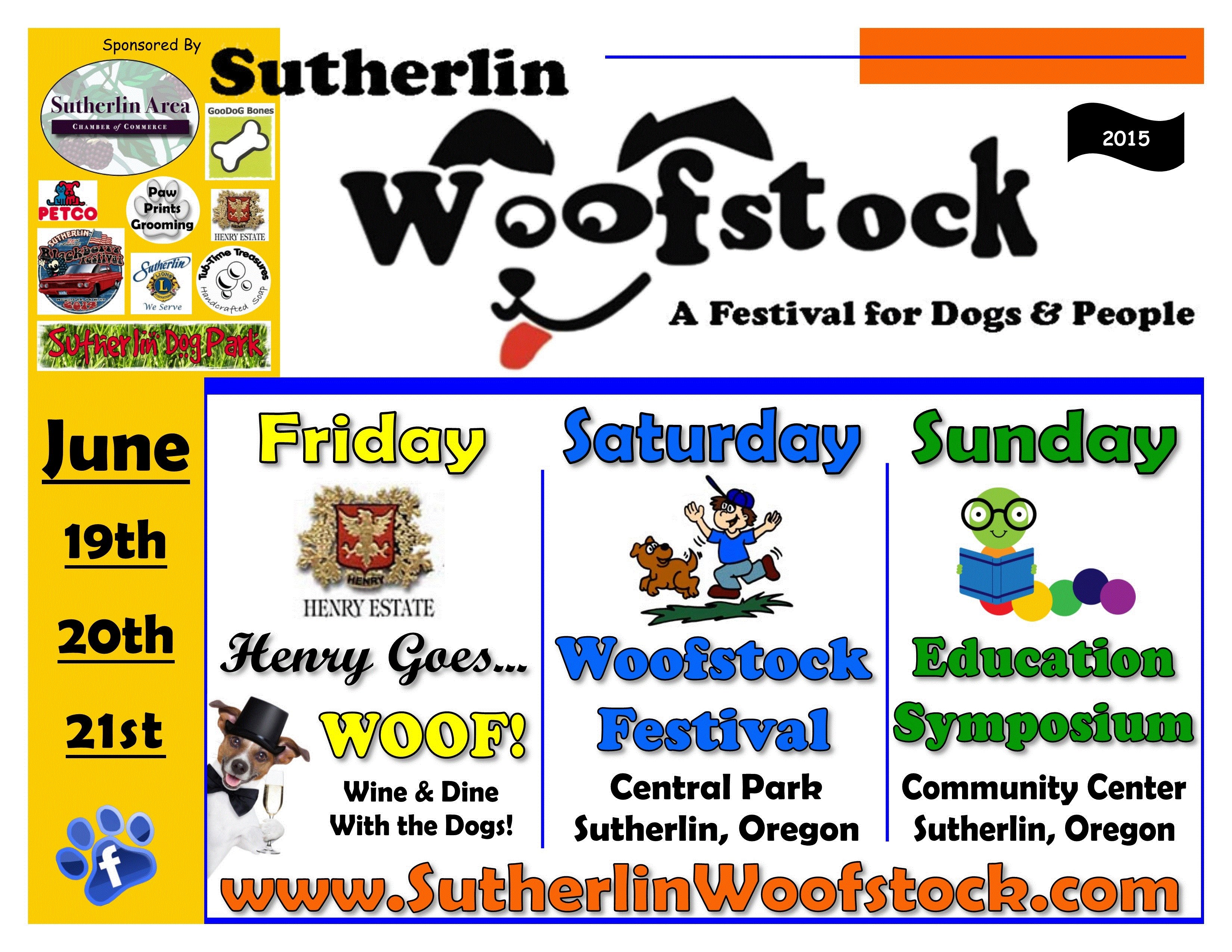 Woofstock is next weekend! June 19th - 21st 2015
Hurry to get your tickets to Henry Goes WOOF before Wednesday, June 17th. Participating locations include PawPrints Grooming, Tub-Time Treasures, Henry's Estates Winery, Squeaky Clean Auto Detailing and Brother's Auto Body in Sutherlin.
Come join the fun on Saturday from 10-3 for a fun filled day full of dogs and a wedding!
Sunday we welcome you to enjoy an educational symposium which will include Pet First Aid & CPR, a K9 Demonstration and more!