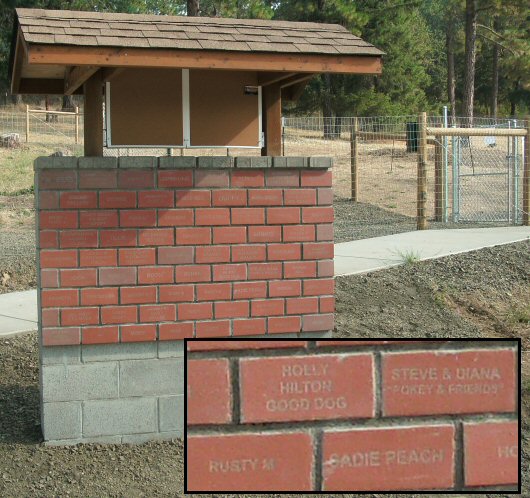 Memorial bricks are available for the wall at the Dog Park's entrance (pictured left). Bricks are available for $25-40 per brick, and proceeds go to help finish and maintain the Sutherlin Dog Park.
To order a brick, download the order form, and follow the instructions on the form.
For more information please call 541-378-4522, 541-459-5738 or 541-459-9543.